The Future of Ink is delighted to announce the finalists for our first annual Top Ten Self-Publishing Blogs Contest.
We had some very impressive entries and you are invited to take a look at them below.
Our judges include Alltop.com founder Guy Kawasaki, Smashwords founder Mark Coker and Internet marketing veteran Jim Edwards.
Here are the 28 finalists. Please feel free to share and embed this List.ly list on your own blog: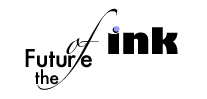 ︾
Top 10 Self-Publishing Blogs 2012 - Finalists
List of finalists for Top Ten Self-Publishing Blogs 2012 contest sponsored by The Future of Ink - digital publishing for online entrepreneurs. [List is in alphabetical order.] Please comment, share and check out each of these terrific finalists for the Top 10 Self-Publishing Blogs Award.
Source: /top-ten-self-publishing-blogs-2012-finalists/
Simple Strategies for Selling Your Nonfiction Book Online

Writer, astronaut, skinny - Catherine Ryan Howard wouldn't mind being any of those things.

Cracking the Indie Author Code Every Day

sell ebooks, market ebook, self publish, ebook business

Dean Wesley Smith - The writing of Dean Wesley Smith

It is the mission of Indies Unlimited to celebrate independent authors; to help them build their followings; to provide a platform for members of the independent author community to share and exchange ideas, knowledge, expertise and frustrations; and, for readers and reviewers to become exposed to the amazing depth and array of talent in the indie community.

Steampunk, high fantasy, and other adventures. Official blog of indie fantasy author Lindsay Buroker

On Living and Writing Well

Helping passionate writers become empowered authors by promoting the awesomeness of self-publishing.

From 'The Complete Guide to Self-Publishing' to our free online resources, we are committed to providing authors the information and support they need to successfully self-publish. Self-Publishing Resources answers the 'how to self publish for success' question.

Stories To Tell Book Publishing Services

Book design and production, cover design, consulting and book services for independent publishers, self publishers and authors

Discovering Scrivener really did change my writing life. It helped me to organize my writing by scenes and also enables me to publish in Kin

Get original Future of Ink articles sent straight to your email inbox for free. Don't miss the moment when we announce the winners of the Top 10 Best Self-Publishing Blogs.

Book marketing blog packed with free book marketing tips and resources for promoting your book.

The Professional's Resource for Self-Publishing

Tips, Resources, Real Numbers, and What's New in E-Publishing

Publishing options are confusing. Learn how to get published under your own label, effectively market your book, increase your credibility and boost book sales.
How the Winners will be Selected:
All finalists will be judged on:
1) the quality of their content
2) the frequency of their posts
3) reader involvement and…
4) their blog's ranking (in that order).
The judges will decide the final winners.
Congratulations to our finalists and we'll announce the winners here soon!
Which of these self-publishing blogs is your favorite? Give it a "thumbs up" and leave your comments below.
Dr. Ellen Britt is the Social Media Influence Doctor, Mastermind Expert, Author and Online Marketing Strategist, Lover of Southern Food & Culture and founder of Pink Coattails, as well as the co-founder of The Future of Ink. Ellen is committed to the idea that every woman, no matter her education, experience or where she lives on the planet, can have a successful business if she so desires.
Latest posts by Ellen Britt (see all)
Send to Kindle
What do you think about this post?