Those authors began telling people about themselves, their work, and that book months, if not years, before their ebooks, were released.
They worked long and hard to get fans and followers to know, like, and trust them—and purchase the ebook when they said, "Hey, my ebook is out! Purchase it today!"
And if they did their job well, you probably did just that — purchased the book.
That's called platform building, or pre-release promotion.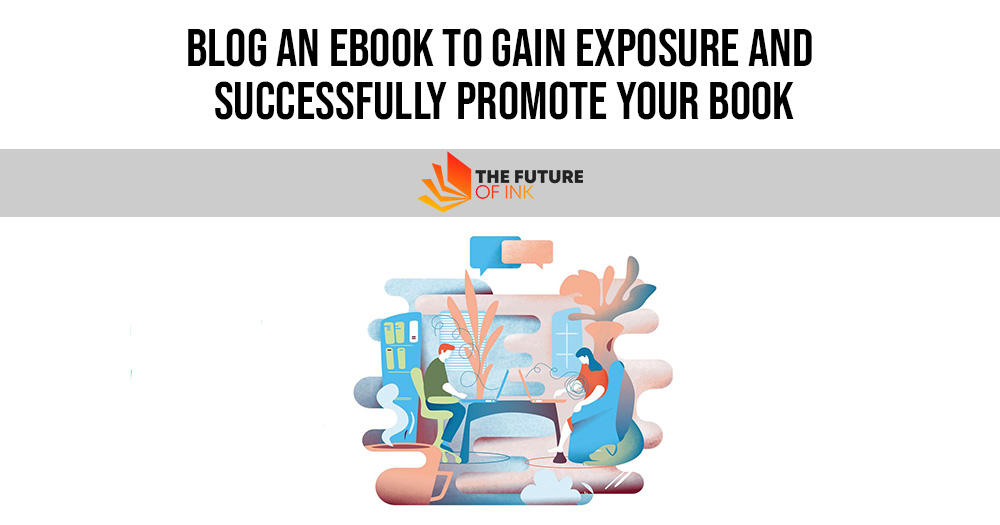 You can build a platform in many ways. (I discussed many of them in this post.) No matter how you do it, it forms the foundation of your ebook promotion.
Build a Platform by Blogging
The best way I know to build a platform involves blogging. With the exception of blogging, most of the traditional ways to build a platform won't provide your business or your ebook with the online exposure or long-term online "discoverability" you desire.
That's what makes blogging such a great platform-building option. It gives you both exposure and discoverability.
According to Nielsen BookScan, a data provider for the book-publishing industry that compiles point-of-sale data for book sales, the average U.S. book now sells less than 250 copies per year and less than 3,000 copies over its lifetime.
That's a pretty unimpressive number. Some say the average ebook sells only 150-300 copies per year.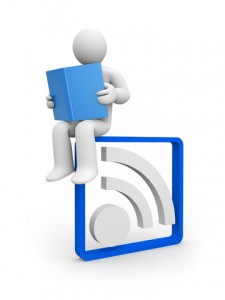 A decently sized platform built from a blog can remedy those pitiful figures. If you produce a blog that provides great benefit to readers—and if you blog your ebook on that site and manage to draw enough readers—this alone can provide a platform that will ensure your book sells successfully.
Consider this: If you build your blog readership to one thousand readers per day, and if two percent of those readers purchase an ebook you author, that's 20 books per day, 140 books per week, or over 7,000 books in one year.
Those are not pitiful numbers at all! That's the benefit of creating a blogging platform.
You can have a smaller blog platform and see reasonably good book sales as well. Plus, you can supplement with other platform building and promotion elements. So don't be put off by the large readership mentioned here. (And most books don't sell 20 books per day.)
Also Read: 7 Simple Steps to Selecting the Right Topic for Your eBook or Digital Product
How Blogs Build Platform
If you want to understand why blogs work so well for platform building, you have to understand a bit about search engine optimization (SEO). A blog turns a static website into a dynamic one that quickly increases your business' discoverability in search engines.
As you offer new content, your site moves higher up in the search engine results pages because each post contains keywords and keyword phrases that search engines catalog.
This makes your site more easily found when someone searches for those terms in, for example, Google's search engine.
For example, when someone conducts a search for something relevant to your company, such as real estate agents in Los Angeles, CA, they will find your business listed in those coveted top 10 items on Google.
Why? Because you have produced blog posts that contain the words real estate, real estate agent, and Los Angeles, CA (which is where your business is located), as you blogged.
The more easily you and your business can be discovered, the more easily readers find your blog (and your business or ebook). More readers for your blog equates to a platform.
Blog Your Way to an eBook Manuscript and Readership
You can also use your blog to write the first draft of your ebook and build a platform at the same time. You can blog your ebook. When you blog an ebook you write, publish and build a platform for that book at the same time.
That means you pre-promote your digital book by publishing part of the first draft on your blog in post-sized bits. You then edit this draft into a final version that you publish. As you do so, you create a built-in readership, or buyers, for that ebook.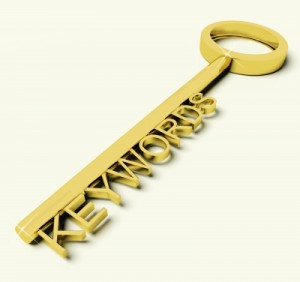 As you blog your ebook, the blog posts you publish are filled with keywords and keyword phrases related to the subject of your book, which is related to your business.
As you do so, your blog gets cataloged for all this new content and rises up in the search engine results pages.
This attracts readers interested in your ebook and your business. You, therefore, attract readers interested in the book and in your business—and in you as the expert who is writing the book.
Blogging Gives Your Expert Status
As you blog, you give away free information—in this case, your actual first draft of your book. This allows your readers (and potential ebook buyers and clients) to get to "know, like, and trust" you.
This is critical when it comes to them purchasing anything from you—a service or a product—and forms the crux of social media marketing.
Consider this: According to a survey conducted by Technorati.com in 2010, blogging gave bloggers expert status. It helped them become known, liked, and trusted. (For more information on how blogging gives you expert status, read this post.)
Authors are perceived as experts as well. So, what do you think happens as you blog a book? The numbers offered by Technorati increase because not only are you offering your expertise via your blog posts, you are authoring a book on your blog.
Expert status constitutes another spoke in an author's platform. Readers purchase books from authors they perceive as experts in their fields. Why? Because they trust experts.
If blogging helps a person—any person—build expert status, imagine what blogging a book can do for you? (For more information on how to blog your business-boosting ebook, read this post.)
Also Read: Write First, Edit Later – If You Want to Finish Your Ebook
Promotion Based on Platform
Once you have completed your blogged ebook, you can use the platform, exposure, and expert status to help you promote your book.
Create a promotion plan filled with creative activities that draw on the fact that your fans know, like, and trust you and may, indeed, run out and buy your digital book on a particular day if you ask them to do so.
For example, you can ask them to:
• provide reviews on Amazon or Goodreads
• retweet info about your book on Twitter as part of a book giveaway
• comment on a particular blog post that features your book
• get involved in a game or program of some sort that features a badge highlighting your book
• vote for your book or your blog in contests
• retweet your tweets in a Twitter tip campaign
And as you continue to blog about the topic of your book long after you've finished blogging your ebook, you will continue to generate book sales from new and old blog readers.
Your blog continues to function as your best and most reliable ebook promotion tool. Not only that, any time you want, you can blog another ebook, thus building more platforms and more sales for the old ebook at the same time.
That's called "The Long-Tail Effect." The more ebooks you write, the more ebooks you eventually will sell.