This article contains advertised content.
Your company's working environment is one of the most crucial aspects of production. Not only is it where most of your key activities are, but it's also where you create the basis of your value proposition.
To guarantee that your products live up to your high standards, you must first ensure that your employees' needs are met. A decisive aspect is ensuring that the working environment is up to par.
There are several ways of improving the quality of the working environment, and it differs from industry to industry.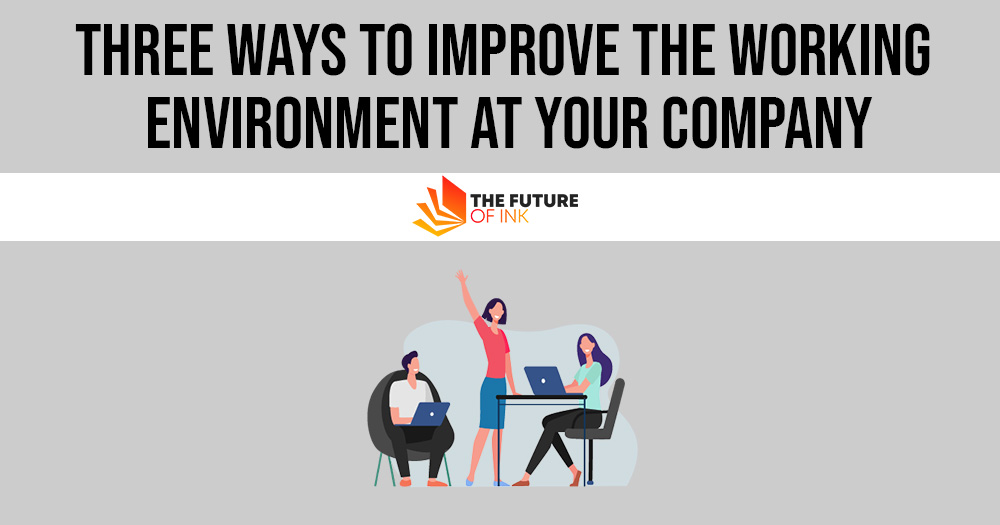 In this article, you read about three forms of improvement. 
Reduce noise and promote clean air
Within production industries, it's not uncommon to have machines that take up space and make a lot of noise. For all these machines to work properly and for your production to run smoothly, you need an industrial fan.
The only issue is that these machines and fans can make the workplace an intolerable place of loud buzzing and hum. 
To radically improve the work environment and make it more pleasing for your workers, you can look to industrial fan silencers; these will have positive environmental effects on your employees as it reduces fan noise.
That way, it's more pleasant to work around machines all day, which will yield better end results.  
Also Read: Expect the Unexpected: How to Prepare Yourself for Possible Market Disruptions?
Focus on long term processes 
Unless your company only works with machines, it's crucial to have long-term and healthy processes in place. Some companies even carry out review processes to get an environmental permit license to make sure that the site or place is good for work.
If your employees work more with their bodies than their minds, you need to avoid injuries and strained labor. If you work more with the mind than the body, you should focus more on activating the body during the day.
No matter how we use our bodies during the day, the middle ground is always best. Still, since we can't guarantee that, we should instead focus on building processes where your company's focus points are being prioritized. 
Also Read: The Benefits of Going Paperless for Your Business
Give your workers great working conditions
When it comes to motivating your employees, it's not always black and white. Many assume that money is the only motivator.
Still, if you challenge that way of thinking, you will realize that most people will gladly work under the right conditions, which isn't always motivated by a higher paycheck.  
For a great working environment, your employees should feel comfortable and secure, even empowered in their work. You can provide this by listening and learning from your employees and meeting their needs.
This also improves the overall performance as your employees are more likely to put in their best work.