Automation of workflow is not a boon that is limited to large corporations only. Small businesses that boost the local economy in every county and district can create operational differentiators and growth drivers through business process automation and digital tools. 
One may probably already use several automation technologies in their personal and professional life as a small business owner.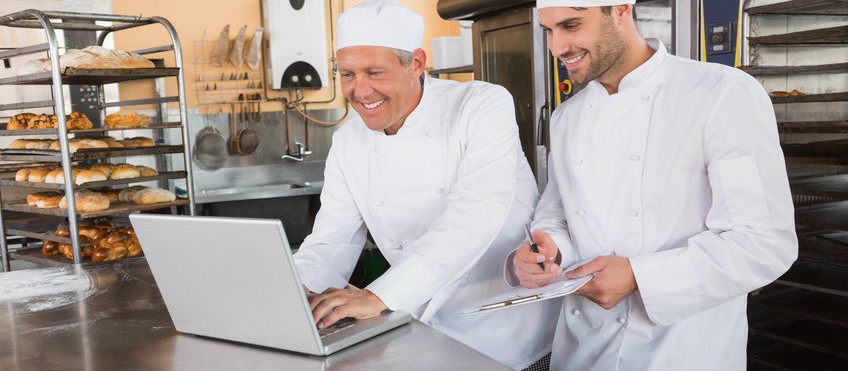 For instance, the automated replies that are generated through business whatsapp number help in engaging the consumer as soon as they contact the company. 
Why does my small business need automation?
Using automation technologies can help your company become more agile, save expenses, boost production, shorten lead times, eliminate errors, and raise customer satisfaction.
Maximizing the advantages of these technologies and improving the margins of your small business by methodically applying the appropriate tools is possible by using an automation plan.
Also Read: True or false? You can set a workflow goal on the main workflows dashboard.
Benefits of automation for small businesses
Since you don't need to engage more staff to accommodate variations in client demand or order volume, automation gives you the scalability and agility to handle changes in market conditions. A business needs repeat orders to scale its growth and this is possible through an efficient workflow process of automation. 
To manage inventory, process orders, or handle payments when there is a surge in order volume, for instance, you don't need to hire and educate new personnel. Instead, automation can assist you to handle many repetitive jobs. Costs can be better managed, and you can make sure that goods are delivered promptly to clients.
Reduce manpower overheads
A small business often has to hire temporary workers before they establish and expand its operations to justify permanent employees. Many small firms spend a large portion of their expenditures on recruiting workers to carry out labor-intensive, time-consuming tasks that don't offer much value to the company.
You may reduce the number of personnel required to complete these tasks through automation, which will lower your overhead and boost your profitability. Also, it enables you to hire better people to support growth by concentrating on the caliber rather than the number of your personnel.
Enhance product marketing
A small business owner can enhance performance and optimize budgets using marketing automation. They can use a variety of accessible technologies in fields including email marketing, CRM and sales, programmatic ad purchasing, audience targeting, and eCommerce through product suggestions.
Automation specifically aids in the processing, analysis, and organization of a significant amount of client data for the implementation of personalization techniques, which will be essential for enhancing sales and marketing outcomes in the upcoming years.
Useful RPAs for small businesses
Accounts receivable and payable
Small business owners are often known to be passionate about their craft. However, they lack many essential business skills like knowledge of accounting. This makes their books squeak if not managed by a professional.
They are not able to give due importance to the accounts receivable and payable. Sometimes they end up paying their vendors in time but wait for several days before customers settle their dues. 
With automated platforms for accounts receivable and payable, the efficiency of the workflow increases and all the dues inward and outward are settled promptly.
When the books are better, the chances of banks viewing the business favorably when lending improve.
The trust of vendors enhances as they know the payment is made on time and the customers can expect good service with a credit line that needs to be served on time. 
Current-day consumers are used to receiving prompt responses and practical fixes from customer service personnel.
With the use of automation, it is feasible to achieve the outcomes that clients desire. Automated customer service systems can categorize questions and provide customers with quick answers.
The automated system is capable of classifying requests into a variety of groups, including the tech department, service department, and others.
When a product's image has to be built to make it a brand that can withstand the test of time, then there is a need to heed consumer insights and take consistent inputs from stakeholders.
The business also has to take quick decisions that can be detrimental in the long run and impact the launch or continuity of a product line.
When an insights platform is used, the big data that needs to be crunched to arrive to make informed decisions is completed within a few minutes through automated analytics. 
It takes a lot of work to ensure data consistency among corporate systems for sales orders. Sales representatives must devote their valuable time to entering data into the ERP and CRM systems.
The data must be duplicated by financial analysts and entered into a different system or module. Human errors and decreased productivity result from duplication. 
Process automation eases operations like sales order entry, invoicing, etc., and RPA can complete sales activities from beginning to end.
By eliminating redundant data, it will make it easier to maintain a database, improve client happiness, and make your sales staff happier because they will have more time to focus on prospecting and bringing in more business.
Types of digital tools used in RPA for small businesses
Small businesses can either use complete RPA or do a piecemeal job as per the most important process that needs to be automated first.
There are free sources that small businesses can use and for others, there are several other platforms that are beneficial in creating and using customized digital tools that can handle the workflow.
Common digital tools are chatbots, project management interfaces, accounts receivable, and marketing platforms. 
Also Read: There are three types of workflows you can create in HubSpot. What are they?
Conclusion:
Small business growth is essential for a thriving local economy and encourages families, artists, farmers, and administrative service vendors to offer their goods and services for consumption and earn a decent living.
Local businesses also bind the cultural impact into their products and help retain a chip off the old block through curated product lines that cannot be produced on large scale without distorting the nativity.
Hence, automating small businesses helps them scale new highs that help retain this aura.