Running a successful business is continuing to become more challenging because of the high level of competition. This doesn't mean that it is not doable.
If you want to succeed and make your business grow, you need to gather the necessary information and use the information to make the right decisions that can make your business grow. This is where market research comes in.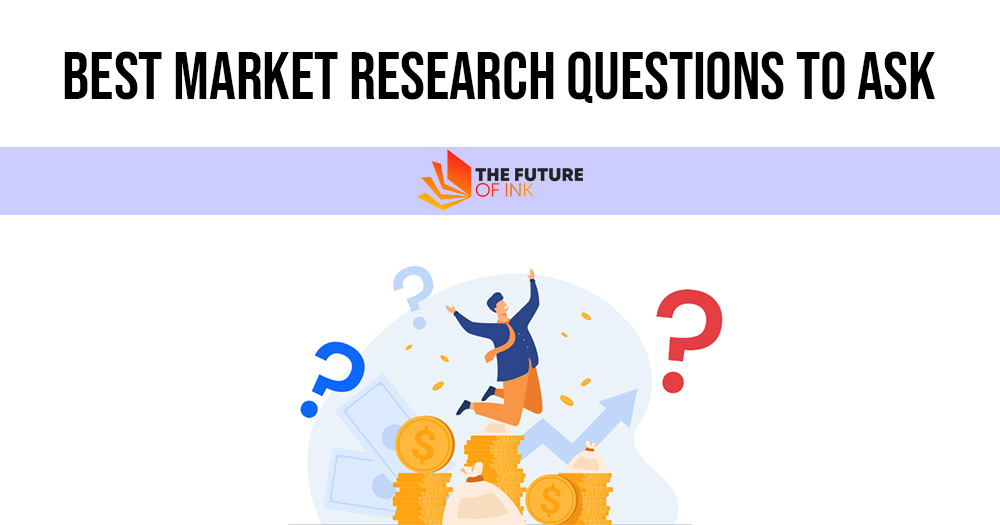 In this article, we discuss:
What is market research?

How can your business benefit from market research?

The best market research questions to ask customers.
Let's get started!
What is market research?
Market research, also known as marketing research is the process of collecting essential information about customer behaviors, market challenges, and even the needs of your target market. In this digital era, market research has become a crucial aspect of business success.
It helps markers understand their customers- how they feel and behave as well as understand if the company's products and services can help solve their target consumers' problems.
Market research can also help brands understand the feasibility of a product or service before its launch. You can use Aidaform to create your online research questionnaire. 
Also Read: EMR Development: Essential information and Recommendations
How market research can help businesses?
As already mentioned, market research is important for any business that wants to succeed. But how is it important for businesses? Here are some reasons that make market research important.
1. It can help increase sales
Through market research, you will be able to gather information about customers' and clients' expectations regarding your products and services.
This can help you tailor your products and services to meet their specific requirements and needs. This, in the end, can help boost your sales.
2. It can significantly help you reduce business risks
Of course, running a business comes with its share of risks and challenges. But if you are well equipped with beforehand knowledge of the dynamics of your industry, you will be able to take calculated risks and the right business decisions for your business. 
3. It can help you identify new business opportunities
With effective market research, you will learn vital information about your industry that can help you identify certain opportunities that can help your business grow. 
4. It can help you stay ahead of your competitors
With better knowledge of customers' behaviors and preferences as well market challenges, you can stay ahead of your competitors.
For instance, you will be able to know what the customers are looking for in a product or service and tailor your products to their specific needs. So they will prefer you over your competitors.
The best market research questions
Regarding market research questions, we have categorized them into 4 groups, namely:
Product-based questions
Demographic questions
Pricing questions
Feedback questions
1. Product-based questions
These questions tend to trigger responses to reveal just how suitable your product is for the target market.
It provides valuable insight into the feasibility of the product before it is introduced in the market. Here are questions you can ask in your questionnaire:
What is your deciding factor when it comes to buying a product?

Which products features are more important to you?

How does our product compare to the competition based on its features?

How does our product help solve your problem?

What new features would you want to see in our products?

Do you experience any challenges using our product?

Does our product incorporate the latest technology?

How do we get feedback about our product so that we can know what to improve?
2. Demographic questions
Demographic questions help you understand your customers well and help you create a buyer persona that is very correct and accurate.
Of course, if you know your customers better and what appeals to them, you will be able to tailor your product in a way that is appealing to them. Here are demographic questions to ask:
What are your age, gender, marital status, and ethnicity?

What is your education level?

What is your profession?

Where do you live?

What is your monthly income range?

Do you prefer online shopping or physical shopping?

How much do you spend on your monthly shopping?

What are your hobbies and interests?

Where do you spend your free time?
3. Pricing market research questions
Pricing is always a major concern for many customers. Your customers don't want to feel like they are being ripped off.  That's why you must ensure that your products or services are reasonably priced.
However, you won't be able to know what is considered a 'reasonable price' until you conduct your own research. Here are questions you can ask when it comes to pricing:
What do you think of the price of our product or service?

What do you think should be the ideal price?

How do you find our pricing compared to our competitors?

How much would you pay for the product?

Do you believe the price is reasonable?

How can we create more value to justify our pricing?
4. Feedback questions
Customer experience is a vital aspect of any business. It is good to know how customers perceive your product as well as overall delivery. You can get a response to this by asking your customer feedback questions. Here are feedback questions to ask:
Which of your specific needs does our product meet for you?

How would you rate our product delivery?

How can you rate our customer experience?

Would you recommend our products to your family and friends?

What challenges did you face when using our products?

How often do you use our product?
Also Read: Software Development for e-Commerce: 7 Amazing Facts to Know
Final thoughts on market research questions
Market research questions can go long way in helping you grow your business. If you ask the right market research questions, you will be able to discover valuable insights that can help you improve your business operations, marketing strategies, and customer satisfaction & experience.
However, remember that asking these market research questions is one thing and getting authentic and accurate answers is another thing. So you must make sure that you are getting the right and accurate answers as much as possible.