Like many other industries, healthcare is undergoing substantial transformations as a result of digitalization. The healthcare business has benefited from digitalization in many ways.
These new technologies make consultations easier, assist doctors in managing patient data, and elevate all patient-physician interactions to new heights.
Aside from improving patient-physician connections, record-keeping has improved. In today's work environment, EHR software development is critical. This approach gives clinicians a detailed view of the patient's health, but several rules and regulations are also to follow.
They present developers and founders with some particular problems. All of these obstacles must be overcome while developing EHR software.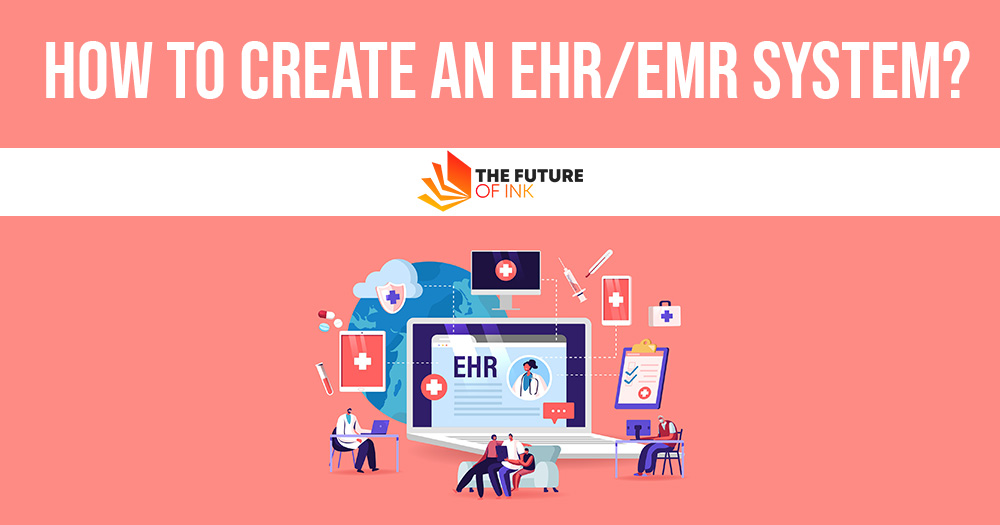 What is an EMR system?
A patient's digital chart is saved in a hospital's database as an electronic medical record (EMR). To describe particular conditions, doctors develop a single EMR for one practice. The following are some of the obvious benefits of EMR replacements:
Physicians get alerts with reminders that their patients should come in for a scheduled check-up or screening.

Physicians may immediately examine test findings, such as a blood test or MRT.

Doctors track therapy and health concerns (if something goes wrong, the treatment process may be revised).
Even so, most healthcare practitioners exclusively utilize EMR for a single practice. That's why having a stack of EMR is inconvenient if other physicians need to observe you. As a result, EMR is not an ideal option.
Also Read: Which Platform is Better: Comparison of Liferay, WordPress, Joomla, and Drupal?
What is an EHR system? 
An electronic health record (EHR) is a type of digital chart with significantly more features and capabilities.
It keeps track of not just your information in one practice but also exchanges it with other doctors and healthcare providers, such as laboratories so that all of the information is in one place. It means that the same EHR may be managed by many healthcare providers working in different locations or even countries. The benefits are numerous:
Real-time sharing and management of healthcare data

Having access to technologies that help with decision-making

Every patient has a thorough medical record that contains every detail regarding their health state.
In reality, prompt medical information sharing might save lives. That is why electronic health records (EHR) are so vital in today's world. Its usual practice to design electronic health record software that's comfortable for both doctors and patients in order to deal with EHR more successfully. Let's move on to the key advantages of EHR.
Building an EHR/EMR system
Is it possible that your healthcare company is now ready to ditch paper records? Or perhaps you already have an EMR or EHR system that needs to be upgraded to the latest version?
If you're considering how to build an EHR system, you should know that each EHR system has its own look and feel and some unique features, although most of the systems have the same essential functionality. You may place yourself in the driver's seat with your healthcare solution, no matter what your current circumstances are.
All you need is a software development business with extensive experience in the healthcare industry and software developers who are familiar with the unique problems of running a healthcare practice.
While there are many good reasons to buy a pre-built EHR or EMR system, there are just as many good reasons to develop your own.
The following are some of the potential motivators and drivers:
Tailor-made systems do not address your specific requirements.
You might, for example, require complete control over your EHR or EMR system, and this isn't even a topic for discussion. This is, of course, a typical occurrence with some private and governmental health providers.
Improved functionality and faster customization.
Developing your EMR or EHR system may enable you to fine-tune it to meet your specific needs.
Also Read: EMR Development: Essential information and Recommendations
Creating your own EMR/EHR system may be more cost-effective.
It makes sense to build your own platform if you have some experienced health software developers on hand. It would allow you to avoid paying one-time or even ongoing monthly expenses for a system that may or may not meet your needs.
To summarize, the significant expenses involved, as well as being bound by extended contracts, are the primary motivators for healthcare providers to develop their own EMR or EHR software.