No doubt, there's no other platform that comes even close to social media when sharing experiences and stories. But that does not mean you can conclude that just about anybody can post top-quality content on social media.
It takes good effort and time to become a well-known social media influencer and gather a huge audience. Above everything else, you will have to have good skills to create engaging and entertaining social media content to gain a huge following.
That being said, videos are highly effective when it comes to generating traffic. Therefore, having the right video editing skills and knowing the best tricks and techniques will help you make compelling social media content.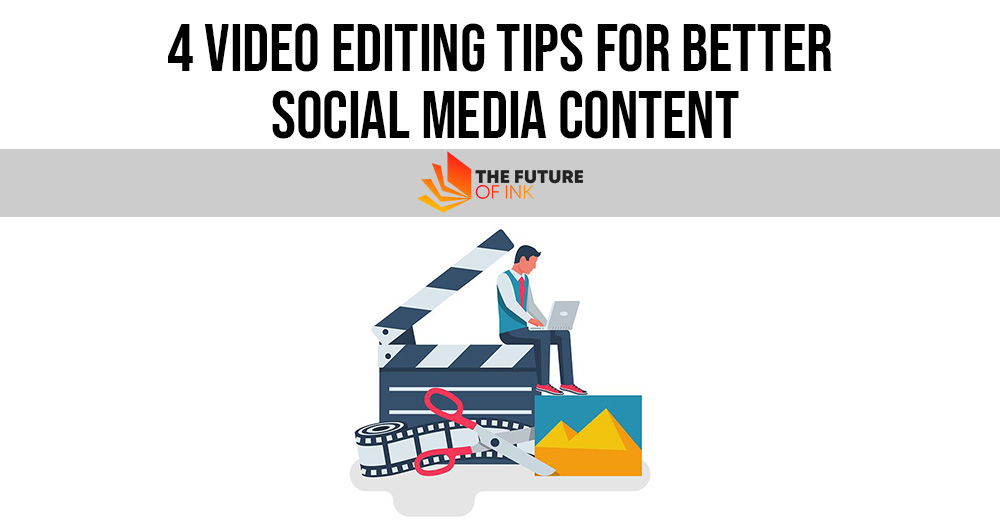 Now, let us have a look at the four most crucial video editing tips that can take your social media content to the next level.
Choose the Best Video Editing Tool
More than anything else, you will need the right video editing tool to make videos online. You need to get a professional-grade video editor for creating engaging and appealing content.
You will be able to apply a plethora of editing tricks and techniques only if you use the most designated video editing tool. The good quality tools come with in-built editing attributes available with PCs and smartphones. And these will greatly help you in making the most amazing social media visuals.
Going for a reliable and feature-rich video editor will also help you make social media content within the shortest period. This way, you can use the saved amount of time in doing something more profitable and worthwhile for your business.
Some editors have highly advanced editing attributes such as source patching, color grading, multi-camera editing, etc. Going for these editors will give you even more proficiency in editing your social media videos.
Now, when making the right choice of a video editing tool, there are many paid and free options available online. So, you can choose one as per your requirement. Regardless of which tool you choose, ensure it comes with a free version that will help you kick-start your video editing endeavor.
Once you have got your hands firmly on using the tool in its free version, you can get to the paid version of the same for creating quality-based branded content. You even have the option of adding animated characters, stickers, and transitions to videos to make them even more interesting.
It doesn't really matter which video editing tool you are using for the job – it will help you save time creating fully optimized videos for varied social media platforms.
You can also look for some social media monitoring services to whom you can outsource all these tasks and save some time!
Also Read: The 3 Biggest Video Marketing Mistakes (And How to Avoid Them)
Aim for Entertaining and Funny
Aiming to create entertaining and funny videos does not mean you will have to follow certain hard and fast rules for this purpose. No, absolutely not! Just look at the videos on TikTok, and you will get the real meaning of an entertaining and funny video.
The only thing you will have to do is go for catchy visuals possessing the ability to sustain the audience's interest. The best way of accomplishing this task is by playing with the different transitions and design elements your editor has on offer.
You can even go for sound elements and graphic stickers for adding a bit of humor to your content. Try using texts, special effects, and transitions for creating visual matter that brings in a kind of fun element while keeping the audiences entertained at the same time.
And yes, do not forget to highlight your personality and offer an honest hint of creativity to your visuals, no matter how entertaining or funny you want them to be. With the plethora of video editing tools available in the market, it has now become very easy for brands and businesses to make videos with fun and branding effects. But, make sure the content you're creating is on-brand and shares your values successfully. If you haven't figured out your brand yet, investing in brand identity services can be a great start.
And yes, you even have the option of using different applications on your smartphone or something like TikTok or Instagram Reels for making the process more spontaneous and easier.
Shoot Top Quality Footage
Since the different social media platforms have grown in their popularity, both the platforms and even their users expect top-quality content. Perhaps, you will be amazed to know that Instagram recently put down that it will no longer prioritize low resolution, blurry videos.
Well, the good news is that you can always shoot top-quality visuals right from the comforts of your home using your smartphone. Yeah, you heard it right- using your smartphone! There are only a few criteria you need to keep in mind when trying to shoot top-quality footage. They are:
Lighting:

Try using a strong source of light. You can film your video near a window or go for reasonably-priced ring lights for clearer and brighter videos.

Stability:

Go for a tripod, stack of books, or phone stand to ensure your video is not shaky.

Audio:

Always choose quiet rooms featuring great aesthetics for recording your videos. Make sure there are soft items and furniture in the room to absorb sound without any echo.

Smartphone:

Film your visual right from your smartphone. And yes, clean the lens before recording the video on your phone.
Follow these tips, and no one can stop you from making an entertaining and funny clip.
Last but Not the Least- Catch Viewer Attention in the First Few Seconds
This is important considering the short attention span that viewers have. You have to use the first few seconds of your video most instrumentally, so viewers stick to your content till the end.
Not just sticking to the end of your video, but you must create visual content for social media in such a way that after watching one content from your end, the viewer keeps coming back for more.
Also Read: 16 Types of Videos You Can Create
Conclusion
That's it! The tips above will surely help you create social media content that goes way above the content produced by your competitors. Simply stay simple, stay creative and stay motivated. The best will surely come to you.