Trimming and editing Zoom recording is a must to get that clean final product. But, while you already know this, you are probably avoiding putting in any effort because you have to learn all those editing applications.
Well, it is true that editing a video and creating content for your social media platform is extremely difficult. However, if you know the right trick, you might come out with the perfect content you were looking for.
Before we start with editing and using Zoom videos for your social media content, most of you might be thinking, why not use the video as it is. Well, you can certainly use the video as it is.
But, here is a question for you – Will you like to see video content that is just cut off from a Zoom Video? Of course, we all know the answer.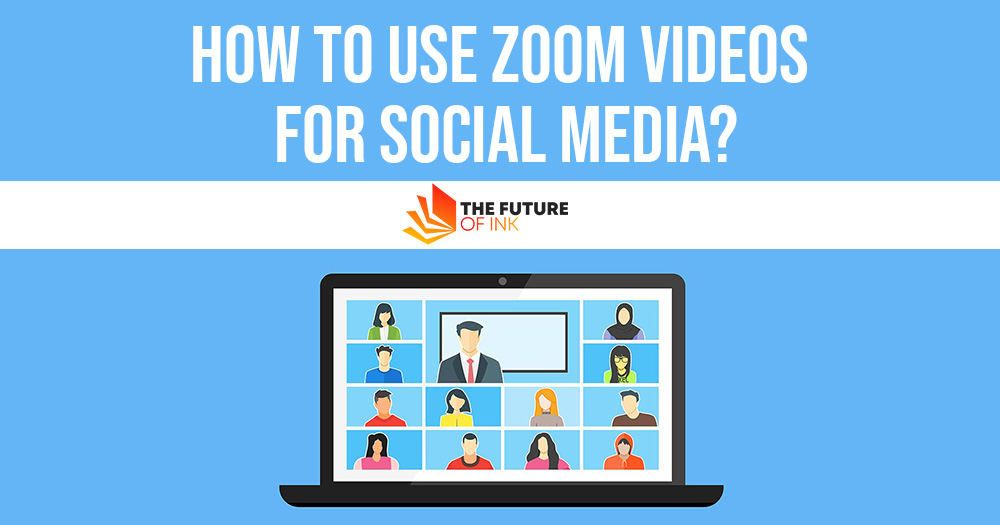 As a consumer, we only want to see only the best content. So, why not make an effort to make one.
Why Edit A Zoom Video?
Savvy marketers know that an edited video is always better than an original video. This is because, while editing, you can easily mark that shortcoming of the original video and present it as the ultimate content out there.
Yes, the original copy has its worth, but are you sure people will want to watch a video that is moving with incorrect frame and audio issues? Not to mention, without editing, you won't be able to maintain consistency in the content.
For instance, if you are taking a webinar, not all the content is related to the topic. Some content is a side topic, which is not necessary at all.
Trimming the video content of the webinar ensures you have small informational clips that share tips with your social media followers. Similarly, you can isolate the How-To guide from team meetings.
Whatever the use case, you know that you cannot just post video content on your social handles without editing it. You just need an edition application like Vimeo to edit your content. Download the software from the pirate bay and get started for free.
Also Read: 4 Video Editing Tips For Better Social Media Content
How To Use Zoom Videos For Social Media?
We understand that you are not a video editor and hence do not find any confidence in using any editing software.
But, let us tell you this. After reading the article, you will at least know how to edit Zoom videos.
Follow the steps.
Step 1: Place Your Zoom Meeting In Gallery Mode
The first step is to ensure that you have your gallery mode on when you are in a Zoom Meeting.
Putting your meeting gallery mode will help you put the side of the image by the side. Now, lt just say you are going to repurpose your Zoom meeting; you can start at this point.
Now that you have a Zoom video recording to use, you can start with the editing process.
Upload your Zoom recording

. This process is pretty simple. You need to drag the file and drop it onto the editing software. Here we are using Vimeo. 
Now

click on the Scissor icon

. This will take you to the trimming page. Here you can trim the video to the perfect length and cut out the unnecessary video.
Now, 

drag the handles on the timeline frame

to trip the desired portion.
Once you are done trimming the video,

Hit Save

.
Also Read: The Art of Social Media for Writers
Conclusion
Editing your ZOOM video for your social media platform doesn't have to be hard. You just need to know a few basic editing techniques, and you will be all set to use your Zoom Video for content.
We hope that you were able to edit your Zoom Video after reading this content. If there are any queries, do let us know in the comment section.