Organizations move to the cloud for various reasons and one of them is tech cost reduction – control over expenses has always been one of the fundamental promises of cloud computing.
But did everything run like clockwork when you said goodbye to your on–premise solutions? Probably, no or not fully – Flexera report shows that cost savings optimization is still a top priority for 61% of respondents.
What difficulties may you come across without timely optimization of cloud costs?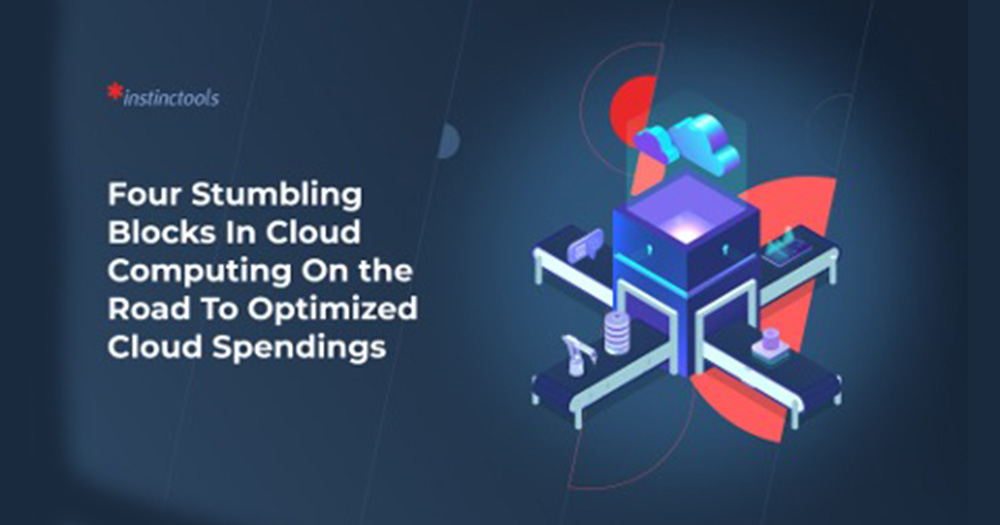 Common bottlenecks in optimizing cloud costs
Lack of visibility is a global agenda for different IT services, from cloud computing to software development.
Keysight has found that 99% of companies indicated that comprehensive cloud visibility directly impacts their organizations' efficiency and security – it allows to see if their cloud resources are under–utilized or over–utilized and impact data security by detecting the sources of malicious traffic.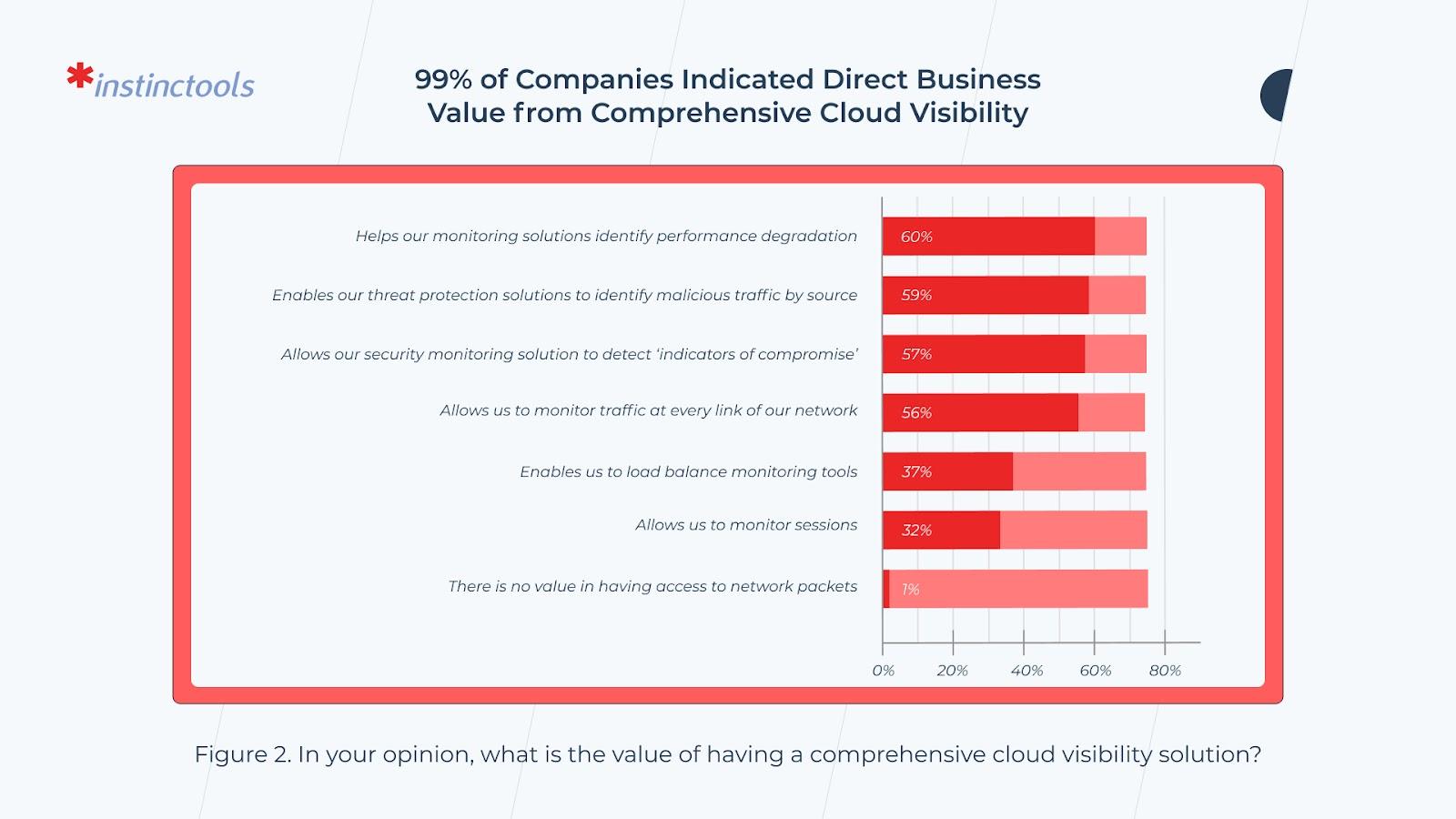 Meanwhile, Flexera's report underlines that more than 2⁄3 of organizations think their cloud spending is inefficient for 30%.
Is your organization among companies that can't handle their cloud computing resources when the business scale and doesn't completely utilize cloud capabilities?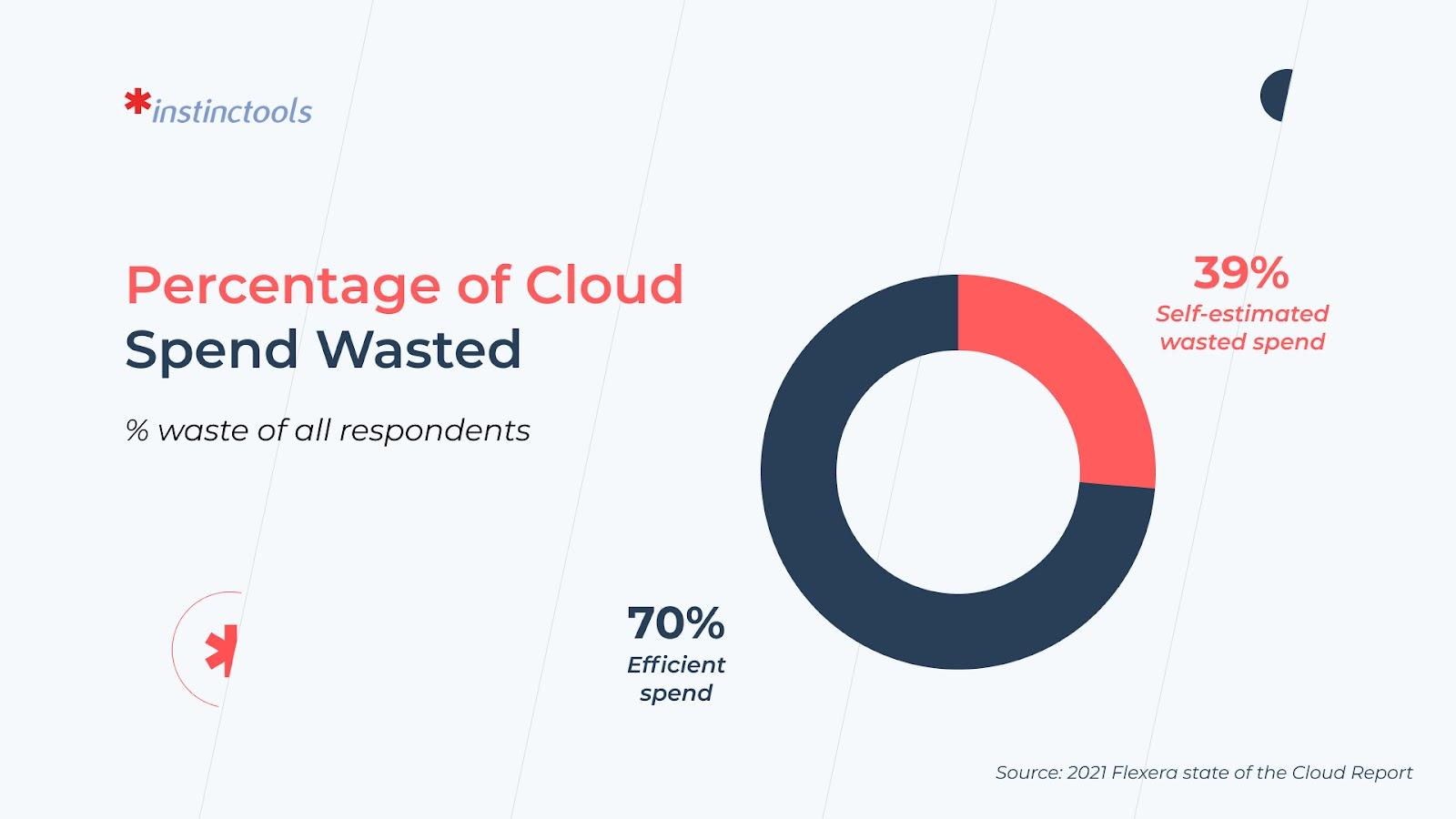 To have accurate data that provides you with actionable insights into optimal investments in cloud computing services, try using data visualization techniques and tools.
If your company is an enterprise with a lot of metrics to track, think of a custom dashboard for cloud cost monitoring. BI experts can build a custom solution tailored to your company's needs and ambitions.
Also Read: What Technological Solutions Are the Future of Call Centers?
Complex pricing
Migrating to the cloud, you might have an irresistible desire to experiment with the latest technology, which lasts right until you get the bill from your cloud provider.
No wonder you start questioning the feasibility of cloud adoption if the costs are higher than you expected. It doesn't mean that cloud providers want to cheat you by suggesting an ill–fitting rate plan with unnecessary services.
It's quite the contrary, by the way. For example, the provider can copy your data to multiple locations for redundancy which increases fees for cloud services.
But the variety of possible cloud configurations is expected to respond to the needs of different companies so that every organization could find a solution customized to their requirements.
The ways to get a grasp of and cut your cloud costs
Opt for the consumption–based model where you pay only for the resources you've utilized and implement a cloud cost optimization framework, which is an essential solution to figure out your bills. This scheme includes:
Transparency of cloud usage and its costs over any period in the past and present.

It

'

s

needed

for

analysis

of

actual

spending

trends

and

forecasting

their

changes

in

the

future

.

Functional and architectural gives–and–takes of the cloud

.

You

should

find

your

middle

ground

to

maintain

performance

at

the

agreed

–

upon

level

and

not

fall

outside

the

planned

budget

.

Clear responsibility assignment for cloud assets and budgets.

People

become

more

attentive

and

conscientious

when

a

certain

duty

is

assigned

to

a

particular

employee

.
With such an approach, you'll be able to optimize resource allocation and get the most of the cloud for each dollar spent. To begin with, analyze your current cloud state and find areas to improve.
Improper provisioning
Any workload increases over time, and, naturally, developers request more resources to ensure that it's enough to handle the growing amount of work. However, such an attitude often leads to wasted cloud spending on unnecessary resources.
Solutions that'll help you to allocate resources wisely
Take advantage of cloud computing performance testing to be aware of your system's stability under changeable workload, and, thus, leverage cloud possibilities at a reasonable price to their fullest.
Here's what you need to do to avoid overprovisioning:
Build a culture of cost awareness

.

Implement

a

resource

tagging

model

–

usage

,

ownership

,

department

,

and

cost

center

.

When

team

members

see

the

direct

financial

impact

of

their

actions

,

the

level

of

their

responsibility

rises

.

Implement FinOps strategies and practices

.

Well

–

thought

–

out

purchase

of

cloud

services

helps

pinpoint

projects

that

overspend

resources

,

shut

down

the

system

outside

working

hours

,

and

notify

you

about

cost

spikes

.
Poor application architecture design
An application can't provide you with the true value of the cloud platform if it was designed to fit an obsolete system.
Earlier, software architects were limited in resources and built on–premise solutions on the set of pre–sources planned for peak workload. Fortunately, things are changing for the better with cloud computing services.
The way to reconsider your architect solution
Analyze your cloud usage trends based on billing to choose what resources and features to use. That way, you'll get insights into the most cost–effective and results–oriented cloud architecture to meet the company's requirements.
Cloud technology allows building a system that perfectly meets the workload requirements. Use infrastructure–as–code, configuration–as–code, security–as–code, etc. to amplify cloud economics benefits.
Lack of automation
One more thing about cloud cost optimization is that you cannot optimize it once and for all. Optimization is a permanent process that requires systematic reallocation of your cloud supply to gain more at a lower cost.
To achieve this, you can automate repetitive tasks. That way, you'll save your employees' time for tasks that require their talent and eliminate the risk of human error.
The areas to improve to free up your developers from repetitive tasks
Leverage automation to find violations faster. Think of what can be done without manual labor. Start with setting notifications when costs are projected to exceed a monthly budget and while scheduling working and non–working hours for non–production assets.
Also, establish where to run different types of workloads. A private cloud is suitable for static workloads because they are easy to forecast, while unpredictable dynamic workloads are better to run in a public cloud.
Also Read: 5 Quick and Easy Ways to Generate eBook Ideas
Implementation of the cloud cost optimization practices is an ongoing process
To simplify and speed up this process work with trusted cloud providers' partners. They will create architecture solutions with cost–saving in mind, suggest automation tools, provide you with easy–to–understand bills, and explain changes in pricing before you get confused with new bills.
You can work with official Google Cloud partners, who will guide and support you in your cloud migration and optimization 24/7. They have a good grasp of the possible pitfalls for you not to get trapped.
If you experience problems with cloud cost optimization and want to revise your cloud strategy, request IT consulting from experts.
Apart from that, you can take advantage of budget cloud cost forecasting to get an idea of future cloud spendings and be able to handle them when the time comes.