The malware attack has been a primary challenge many Indian businesses face. In 2021 there were many records of data breaches experienced by Indian businesses. Not only small and medium-sized Indian businesses were impacted, but big companies like Air India, Facebook India, and Dominos India also experienced the breach.
With the growth of technology and Al devices, the rate of data hacks and breaches grows proportionally in India. Let's face it, data hack or data loss can happen to anyone or any business. The best you can do is prevent issues that may cause data loss and hacks.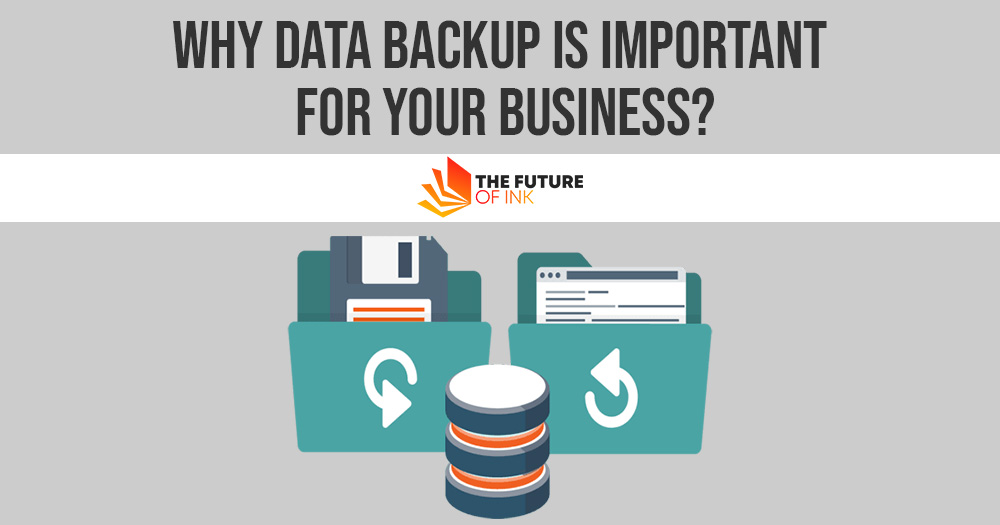 However, beyond designing prevention strategies, you also have to develop ways to address these issues when they happen; one of such ways is to backup your data.
Mitigating Security and Data Breach in India with Data Backup
Data is an essential aspect of running a business, and it doesn't matter whether it's a business that offers the dragon tiger game or one that offers a particular service. Data is the raw material that produces the information that runs every business.
It's a compilation of every valuable information and business engagement, and the breach of data security affects the operation of any business. This has been a significant issue faced by businesses in India where they've suffered data breaches such as;
XSS attacks

Ransomware attacks

Man-in-the-Middle attacks

SQL Injection attacks
Since cyber-attacks have been on the rise, hacking has become commonplace in India. Small, medium and large businesses in India need to take cybersecurity seriously, and data backup helps in curtailing that.
Many years ago, businesses used hardware devices to back up their data. When the original data is lost, they can fall back to what is stored in the hardware devices.
Interestingly, all that has changed now as there are several better ways to backup your business data, like using the cloud.
Also Read: 10 Interesting Data Analytics Real-Life Applications
Importance of Data Backup to Businesses In India
As a business owner in India, ensuring your business' private information safety is a top priority. It is not enough to collect and backup data; the ease and safety of accessing such data are also necessary.
Here are some of the essential reasons every business operating in India should have data backups.
With the growing risk of data breaches in India, records show that not all businesses have the resources to handle a data breach.
Situations like this always place businesses in a state of distress. However, data backup provides businesses with extra protection to avoid going through such stress for data retrieval.
There is a limit to how much data can be stored on hardware devices, but more data can be stored and accessible from anywhere in the world with cloud storage.
Small, medium and large businesses are susceptible to data theft. But, data backups that provide high-level safety make any loss recoverable. It also reduces the stress and expense of trying to retrieve lost data. Every business in India (regardless of size) should invest in secure data backup services.
The fast data restoration process
Many businesses are constantly subject to data attacks each year, causing several small businesses to close down. For those that have maintained a stance after a data breach or loss, it has been because there is a backup in place.
The good side of data backup is that you don't have to start from scratch again. You can always restore lost data and get the business running as no data loss happened in the first place.
Businesses need to invest in cloud data backup, a better and faster option. If it is saved on the cloud, it can be easily accessible by login into the cloud provider your business is subscribed to.
Customers trust chosen businesses to protect the sensitive information they give to them. A data breach exposes private customer information, which leads to a loss of trust and reliability.
If businesses implement secured data backup structures, the rate of breaches will be reduced, and customer trust and reliance will be restored.
Protection and preservation of business records
Constant data attacks have placed many Indian-based businesses at risk of loss and challenges. Situations like this affect the growth and sustainability of these businesses. Backing up business data reduces the risk of complete loss, prioritizing business growth.
A business whose data is protected from phishing, malware, and theft has no cause for worry.
Also Read: How Secure is Your Data on Social Platforms like Instagram?
Conclusion
Data is an invaluable resource to any business operation, and there's less chance of survival for businesses that find it challenging to restore data in the case of a loss. Regardless of how safe you think your business is, it is best to have a backup for important information to keep the business running.
One Indian business with a good data backup system worthy of emulation is Parimatch. All information provided by users on Parimatch is properly backed up, meaning there is no cause for alarm when there is a breach or loss.