Liverpool is one of the most popular cities for tourists looking to see attractions such as museums and galleries. In fact, it has more attractions than any other UK city outside of the capital. It's specifically known for its connection to The Beatles as well as popular football clubs.
Liverpool is also known for being a city that has a ton of history attached to it as well as being full of culture. Also known for its multicultural population, Liverpool is beyond welcoming to all visitors. 
As with many other major cities, there are countless ways to make traveling through this city easier. Liverpool is full of museums and art galleries and many travel advisors recommend spending at least two nights there.
If visitors spend any less time, they will most likely not be able to see everything they want to see. It's rich in culture, and history and its nightlife is worth seeing the right way.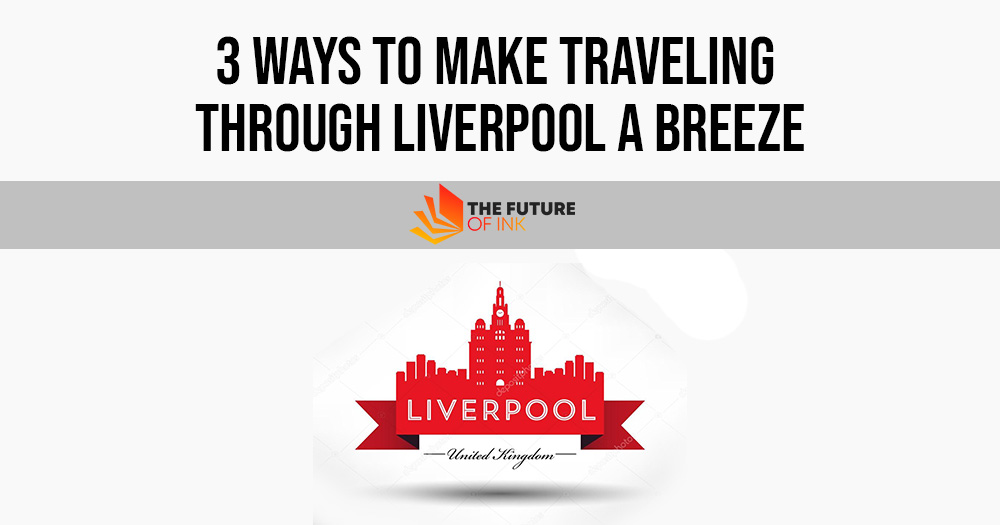 In fact, there are a few ways to make traveling through Liverpool a breeze. 
Public Transportation 
MerseyTravel runs Liverpool's public transportation network. The transportation modes offered include buses, trains, and ferries. For those looking for a more individual experience, e-scooters, taxis, and bikes are also available to get from one location to the next.
The city center has 4 underground stations that are located in the business and main shopping areas. The city center is very compact and easy for visitors to walk around as well. 
Buses stop all over the city and the fares are amongst the cheapest in the country. There are MerseyTravel offices located at the two main bus stations in Queen Square and Liverpool One. Associates at these offices are able to help visitors with any questions they may have about travel.
A cheaper and more convenient way to get around the city of Liverpool is by purchasing a Saveaway ticket which gives individuals unlimited journeys after 9:30 Monday to Friday. This ticket is valid for any train or bus in Liverpool, Wirral, and the Merseyside area. 
There is also an international airport located in Liverpool for those looking to catch a flight home or to their next destination. Liverpool does have a strong history when it comes to locomotive travel.
By using public transportation, visitors can avoid traffic and get a taste of what it would be like to actually live in Liverpool. Public transportation allows visitors to see all of the sights in less time as well. 
Also Read: How Secure is Your Data on Social Platforms like Instagram?
Luggage Storage 
Whether you're heading to Liverpool to enjoy the nightlife or are looking to visit as many museums as possible, your wardrobe and its security are crucial to having a fun trip. No one wants to lug their heavy bags and suitcases around a beautiful city and in and out of trains and buses.
One of the best parts about traveling is being able to store your luggage securely in order to travel light. It's also important to note that many museums and hotspots, such as Anfield Stadium and Norton Priory, do not allow luggage in their venues. 
Luggage storage in Liverpool has never been easier. If you're looking to make sure your luggage is safe and secure, there is storage available right by Liverpool John Lennon Airport and Lime Street Station as well as by many other hotspots.
Bounce provides luggage storage all over Liverpool whether you need to store it for a few hours or longer. Once you select a location on their website, you can instantly reserve your spot online and then head to your selected location to drop off all of your items. 
Also Read: 4 Video Editing Tips For Better Social Media Content
Creating an itinerary in advance 
If you're looking to see all of the hotspots you have on your list, you'll want to make an itinerary in advance. Not only does making an itinerary give visitors a schedule that allows them to have a fair chance to get to all of the spots they want to see, but it also helps in several other ways.
Creating an itinerary in advance helps with budgeting, planning, and organizing what you want to do while traveling. 
Due to the fact that Liverpool is famous for a variety of attractions, it may be overwhelming to arrive without any plan or strategy.
A good and well-structured itinerary allows visitors to maximize their time and not waste any travel time making plans while they are at their desired location. Visitors can refer to their itinerary to see what they have time in their schedule to do or to see where they should go next.
Creating a plan will also help avoid unnecessary problems. For instance, your itinerary should include all of the names of your hotels and any tickets for attractions.
This will help visitors stay organized and avoid getting lost while traveling in a new city. Liverpool is full of surprises and tons of attractions. It can be overwhelming at first, but these tips will make traveling through this beautiful city a breeze.