Do you ever wonder about your data security on social platforms like Instagram? How do social platforms handle your data?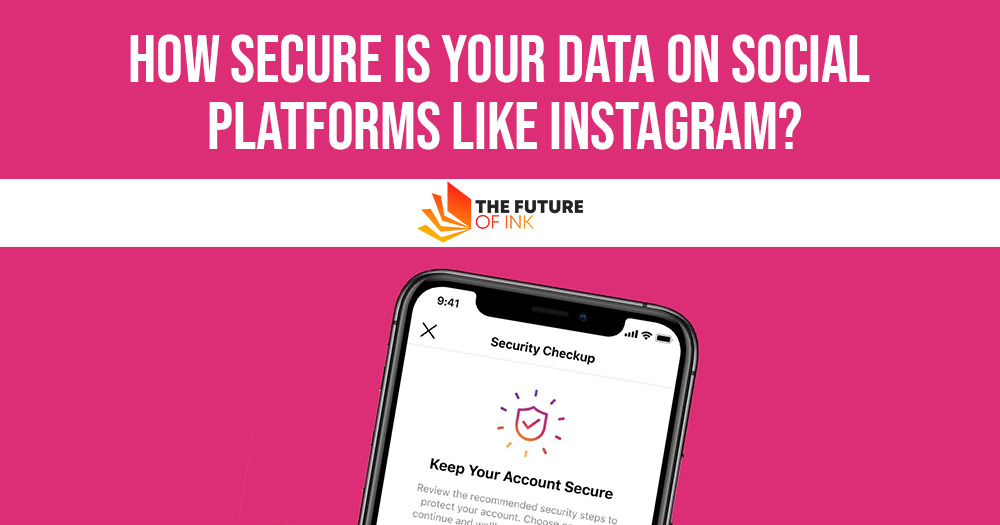 This guide will help you learn about how secure your data is on social platforms like Instagram. 
Check Their Privacy Policy and Data Collection Policy
To know about how secure your data is on social platforms like Instagram, it's best for you to check their privacy policy and data collection policy. Social platforms nowadays will give you detailed explanations about how they are using your data and what you can expect from them.
Unless you are dealing with a shady website, you don't need to worry about the security and privacy of your data on social platforms, as they will always make it transparent with you about how they will use your data.
From their Privacy Policy and Data Collection Policy, you will also learn about the purpose of their data collection and how they will keep your data private. They will also let you know whether they will collect any personal information from you.
Also Read: 4 Video Editing Tips For Better Social Media Content
Public Account Means Anyone Can Access Your Posts and Public Data
Your private data will always be secure on social platforms like Instagram, as they will always keep up with the regulations and the data collection laws in the United States and other countries.
However, it's important for you to know that if you have a public account on Instagram or any other social network, it means that anyone can access your posts and public data. Unless you opt to hide or not share certain information, anyone can access your public social media pages.
Third-party apps, such as Insta Post Download, can also access your public posts and data on social media platforms like Instagram.
So, your data security will depend on you. Be sure not to post any sensitive information on your public social media page, which might include your personal and confidential information.
How you interact with others on social media platforms is also your own responsibility, so be sure not to give any important information to strangers.
Instagram will Collect All Your Data, including Posts, Interactions, and Messages
According to Instagram's Data Policy, Instagram will collect all your data, including posts, interactions, and messages you have on this platform.
Also, this social platform will also collect other important data, such as your device information, log-in attempts, and so on, which are useful to track down hackers and cyber attackers that are trying to log into your account without your permission. 
The most common risks of social media platforms are hacking, scamming, phishing, and other types of cyberattacks. So, as the platform holder, Instagram will try to protect its users from such dangerous online attacks.
However, as the account owner, you also have the responsibility to avoid posting anything that might attract the interest of hackers and other cyber attackers.
Use the Additional Security Options to Enhance Your Data Security
It's important for you to take care of your data security on Instagram and other social media platforms. One of the best ways to do it is to use the additional security options to improve your data security on these platforms.
For instance, you can activate 2-factor authentication to make your login attempts on these platforms even more secure.
With the 2-factor authentication feature, you can confirm your log-in attempt via PIN sent to your mobile device, which makes it more difficult for hackers to steal your account.
There are other security options you need to activate on the social platforms you are using. The more security options you activate, the more secure your data will be.
Make Your Account Private if You Want Extra Security
This is optional, but if you want to make your data even more secure on Instagram and other social platforms, it's best for you to make your account private.
By making your account private, you will limit access to your account only to people you have approved. So, you don't need to worry about strangers trying to peek into your Instagram account, viewing your photos, and watching your videos.
Making your account private is best only if you want to use Instagram as a means for you to communicate with your close friends. It will limit your social media interactions, but it can help you protect your account and data security on social media platforms like Instagram.
Also Read: The Art of Social Media for Writers
Conclusion
You've learned about important points related to your data security on social platforms like Instagram. It's best for you to take some actions to improve your data security level, as it will help protect you from any potential hacking and cyberattacks.