There are many digital magazine companies on the Internet today and I'd like to share with you my favorite digital magazine sites. In most cases, there is a free as well as a premium version to choose from and each is user-friendly.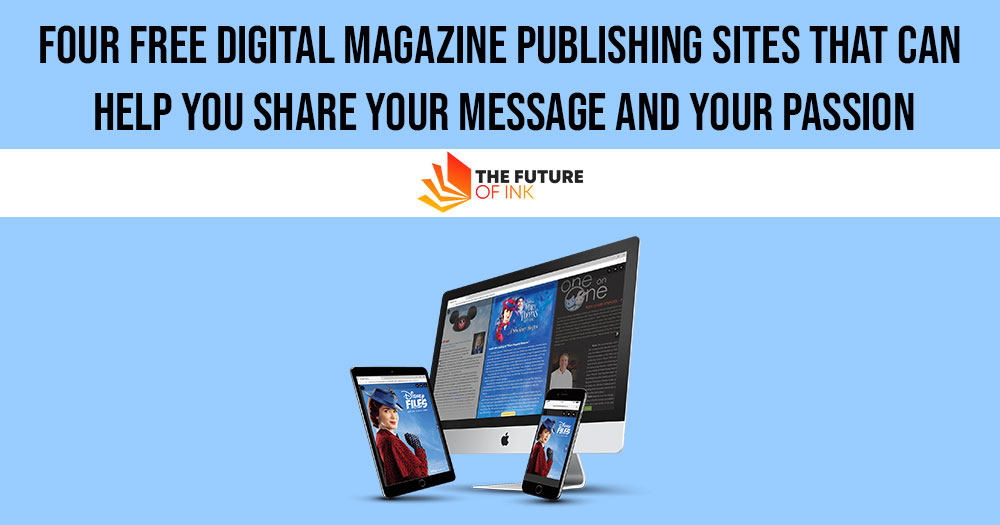 Have fun exploring each of these sites!
ScoopIt: 
Scoop.it lets you easily publish gorgeous online magazines by curating content on your favorite topic.
I use Scoop.it as a "bookmarking system." When I am researching online, I often come across interesting sites or articles that I'd like to explore at a future time. When I bookmark them in my browser, I rarely remember to revisit those sites.
However, when I bookmark them by curating content for my Scoop.it publication, I have easy access to my "reading pile." 
Being that I "scoop" content throughout the week, it is imprinted in my thoughts to head over and catch up on my reading, over the weekend.
Another great benefit of publishing to Scoop.it is that you can automate announcements to a variety of social networks at the same time you are "scooping" something on the Internet. Interested readers will comment on your scoops and many will follow your publication.
In the few short months over 1,600 visitors have stopped by to read my publication. Here's a link to my most popular Scoop.it published on the topic of "digital publishing." You can read, follow, or add to this interactive digital magazine.
Become known as an expert on your topic and connect with those who are interested in the topic you publish your ScoopIt publication(s) on.
Also Read: Write First, Edit Later – If You Want to Finish Your Ebook
PaperLi: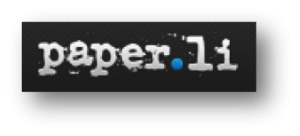 Paper.li is a content curation service that pulls in content from people you are following or groups you manage, on Twitter.
Paper.li enables you to publish online newspapers based on your topic. Become known as an expert in your field and connect with other experts while building relationships.
You can publish content from Twitter, Facebook, Google+, etc. into an online newspaper or digital magazine.
To pull in content from Twitter:
Create a group on Twitter and add people to the group who write on the topic of your Paper.li
Paper.li automatically pulls in content and posts an announcement to Twitter, listing the Twitter name of the top contributors each day
This will provide you with opportunities to build a relationship with contributors, as they will see their name come across Twitter. It is not uncommon for people to retweet these messages.
I've had the opportunity to build some incredible relationships with people who write about or are interested in the topic of my Paper.li publication. Here's an example of a well-rounded Paper.li, digital magazine on the topic of book marketing.
Issuu: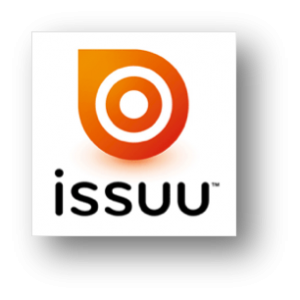 Issuu is a leading digital publishing platform where you can easily upload digital magazines, catalogs, and newspapers.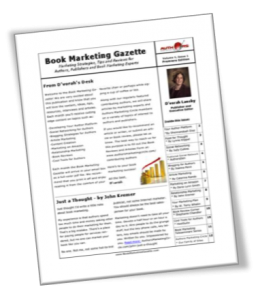 I've enjoyed reading some amazing publications on Issuu and when researching to find a fun one to share with you today, I discovered "Guest Blogging for Dummies" which you can read online.
The issue is a user-friendly site and it is easy to upload your publications. If you'd like to see an example, here's an issue of the Book Marketing Gazette that I uploaded to Issuu.
Yudu: www.Yudu.com
YUDU is another digital publishing platform that takes the written word to a new level. At the premium level, you can publish a multimedia publication that "brings together the power of the written word, video, audio, and images."
YUDU offers both a reading library and a marketplace where you can read, buy, and sell your content.
There are several levels of service available. With the YUDUfree system, you can publish unlimited documents. At this level, if you need to edit the content you can update the original file then upload your edited publication.
With YUDUplus or YUDUpro accounts you can replace individual pages instead of having to republish. You also have access to many more features, such as the ability to enhance your publications with video, flash, and audio.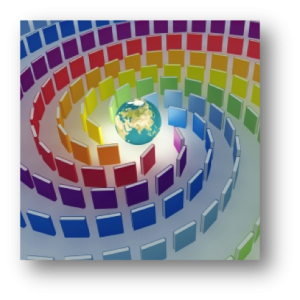 Here's a simple example of how to add a multimedia component to a YUDUfree publication by adding a hyperlink to an image of a video.
In this example, Joanna Penn shares an audio interview with Steven Lewis on the topic of, How to Get Readers to Buy Your Kindle Book.
Time to Take Action
Consider setting yourself apart by publishing digital magazines on your topic.
It is my recommendation that you begin by setting up a ScoopIt and a PaperLi account as they are easy to set up and simple to automate. From there, visit the other sites and enjoy exploring.
Once you set up your publications, share the URL to your profile or publication, in the comments section below, as well as with your subscribers and your followers on the social networks. What a great way to learn more while discovering what our readers are interested in!
Also Read: Which eBook Publishing Platform is Best?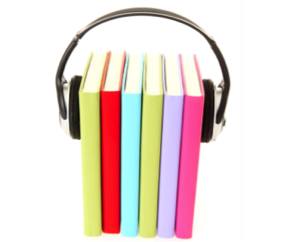 Do you already use one of the above-mentioned digital magazine services? Did one (or more) of the featured digital magazine sites capture your attention and inspire you to look into publishing your own digital magazine?
Scroll down and share your responses, questions, and ideas!
Here's to your digital publishing success,
D'vorah