Outbound marketing is a marketing strategy that involves businesses or companies reaching out to the potential customers as opposed to waiting for the potential customers to go to them.
With outbound marketing, you will have active promotion campaigns to introduce your products to the potential customers in various ways, such as through social media ads, search engine ads, cold calling, cold emailing, trade shows, and many others. 
For instance, your company or business might use voice mailing and text marketing software like Drop Cowboy Ringless Voicemail to reach out to potential customers using cold calling or text messages, so that they can buy your products or services.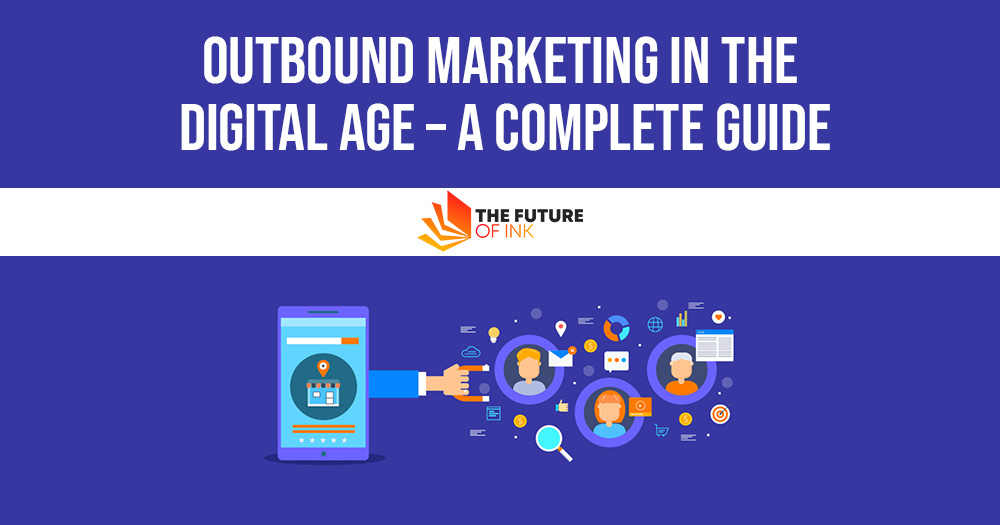 You will reach out to your potential customers or audience and offer your products to them, instead of waiting for them to come out to you.
Best Strategies for Outbound Marketing
With outbound marketing, you will start your marketing campaign in quite an aggressive way. So, it's best for you to prepare some strategies that ensure your potential customers won't run away upon receiving your calls, emails, or text messages.
Here are some excellent strategies for outbound marketing:
Be more precise in your audience targeting

. In outbound marketing, it's best for you to have a precise target audience instead of trying to target a random audience. You need to ensure that your target audience is at least interested in what you are offering. 

Put your ads at the right time and in the right place

. For instance, when putting social media ads, it's best for you to place the ads only on relevant topics. Also, you need to know the time when your target audience uses the social media platforms where your ads get featured. This can help boost your results.

Give an appealing offer to your audience

. Always give an interesting offer to your audience, which is something that they can't turn down. For instance, you can offer them a special discount for your products only for a limited time, or you can offer your audience free stuff when they take action right away.

Make it easy for potential customers to reach you

. Last but not least, it's very important for you to ensure that your landing page or official website is accessible to your audience. Make sure that every line of communications is available for the audience to reach you. It can help build the trust between you and your audience, even more so for those who haven't heard about your brand before.
Also Read: When It Comes to Online Marketing, You Will NEVER Please Everyone
What to Avoid when Running an Outbound Marketing Campaign
Just like any other marketing campaigns, outbound marketing campaigns can bring you failures and losses if you don't know how to do it the right way.
This type of marketing campaign can get very aggressive, which can make the customers doubt or distrust your products instead of being attracted to them.
Here are some things to avoid when running an outbound marketing campaign:
Putting your ads on irrelevant topics

. By putting your ads on irrelevant topics, you won't attract more customers to your business. Instead, you will make them ignore your business, while you need to pay more expenses for running your ads. Always put your ads only on relevant topics, whether you are using

PPC or social media advertising

.

Spamming your potential customers

. With outbound marketing, you can send emails or call your customers, even when they don't get subscribed to your list before. It can be a good way to reach out to more potential customers, but you are also at a risk of spamming your audience. Avoid spamming your potential customers in your marketing campaign and always use persuasion techniques instead of trying to force your customers to buy your products.
Tools You Can Use for Outbound Marketing
There are many tools you can use to boost your outbound marketing results, such as keyword research tools for your PPC and social media ads, voice mailing and text marketing software, lead tracking software, email finder software, and many others.

With the various tools you can pick for your outbound marketing campaigns, you can combine the use of these tools to get the best results in your promotion.
However, please note that you need to use only legitimate tools or software for outbound marketing and ensure that you are using the legit marketing tactics in your promotion.
Also Read: The 3 Biggest Video Marketing Mistakes (And How to Avoid Them)
Conclusion
Outbound marketing can be the best alternative to the usual inbound marketing strategies, and if you can do it right, outbound marketing can help you generate more leads and sales to your business.
Just remember to use the best strategies and avoid making any mistakes in your outbound marketing promotion to get the best results for your business.