Working from home sounds like an ideal job for many of us, especially after the pandemic. There are great flexibility, better work-life balance, and of course, no commute or parking expenses to worry about.
Best of all, you can literally work from anywhere in the world. However, if you are going to apply for WFH jobs, you have to know how to avoid work from home scams. 
Scammers know that work-from-opportunities are becoming the norm for many industries. They also know that the pandemic led to many job losses.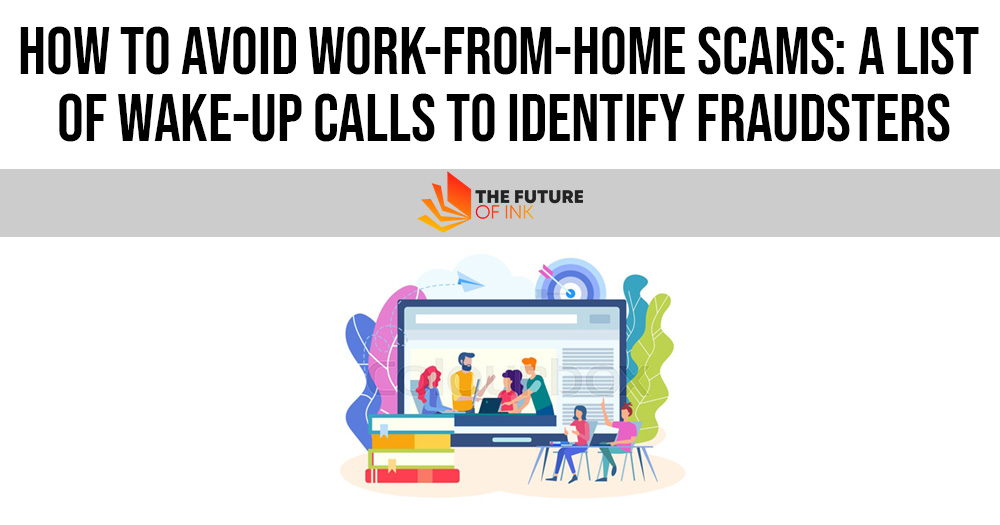 This can make job seekers soft targets. In this article, we'll show you how to avoid work-from-home scams. 
How to Avoid Work From Home Scams: The Red Flags
Do you know how to spot a work-at-home scam? The good news is that most scammers give themselves away in one way or another – you just need to know what the red flags are. 
1. The Employer Asks For Money
You should never pay an employer – ever. If an employer requests payments such as application fees, or equipment fees, chances are they are a scam.
You should also never share any credit card details with employers and only share banking details necessary for payroll purposes once you've been hired. 
Also Read: Expect the Unexpected: How to Prepare Yourself for Possible Market Disruptions?
2. There is No Information About the Company Online
You can avoid work from home job scams by researching the company that made the job offer. If nothing comes up, be suspicious.
You should also be wary of the information the company shared in the job ad differs from the information you find during your search. 
3. The Recruiter Doesn't Use a Work Email or Offers a Job That You Haven't Applied to
Have you ever received a text or email telling you you won the lottery (but you didn't play)? If a recruiter offers you a job that you didn't apply for, chances are the person on the other end is a scammer.
You should also be suspicious if the recruiter uses a free Gmail or Yahoo email address instead of a corporate email. 
4. Avoid Scam Websites of Work From Home Companies
If a website doesn't look legitimate or asks for financial information, don't supply it. All a company should require from you is a resume.
Some companies create websites to phish job candidates and gather their personal information. 
5. The Job Is Too Good To Be True
Unfortunately, if something looks too good to be true, it usually is. If you are getting offered a huge salary for very little work or a big salary for a typically low-paying job, chances are it's not a legitimate opportunity. 
Common Work At Home Scams To Avoid
Before applying for work from home opportunities, you should familiarize yourself with the common scams doing the rounds, including:
Check Scams: Scammers will pretend to hire someone for a job and then send a check that is much higher than your wages/salary. They will ask you to refund the difference before cashing it and send you a new check, which will bounce, leaving you out of pocket. 
Recruiting Others: Some companies ask you to spend a lot of money upfront on products or manuals but only compensate you if you recruit others and convince them to buy. 
Training Fee Scam: Many scammers will ask you to pay for your own training course or other resources before hiring you. Once payment is made, the job doesn't materialize. 
Medical Billing Scams: In this scam, the scammers ask you to buy equipment from them, stating they will reimburse you at a later stage. The equipment and the job never materialized. Make sure that you only apply for jobs from medical facilities directly on their website, or try to verify the opportunity with the hospital itself.
Also Read: The Benefits of Going Paperless for Your Business
If you really want a work-from-home opportunity, there are truly good jobs out there. Before applying, you have to know how to avoid work from home scams so that you lose your money in the process.
Always interrogate every job ad, even those that appear on legitimate job portals, to ensure that the company and the vacancy really exist. You have to be smart and protect yourself at all times.